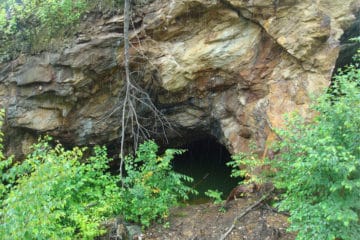 Nobis was the American Council of Engineering Companies of Vermont (ACEC/VT), Engineering Excellence Grand Award winner for its work at the Elizabeth Mine Superfund in South Stafford, Vermont.
The Elizabeth Mine Site, one of the largest and most intact historic mining sites in New England, operated for 100+ years producing over 50,000 tons of copper. After the mine closed in 1957, mine tailings, waste rock, and smelter waste remained. These wastes discharge acid rock drainage (ARD) and dissolved metals, resulting in surface water impacts as far downstream as the West Branch of the Ompompanoosuc River. To mitigate these impacts, the U.S. Environmental Protection Agency developed a site closure remedy requiring the construction of a 45-acre geosynthetic waste containment system to reduce ARD discharges from over 3 million cubic yards of waste located within two tailing piles. In 2010, the U.S. Army Corps of Engineers selected Nobis to perform closure to the tailing piles.
The ACEC/VT annually sponsors an Engineering Excellence Awards Program to showcase exemplary engineering projects completed in Vermont. A panel of judges comprised of distinguished planners, engineers and construction professionals selects award winners from entries submitted. The winners of this competition were announced at the Annual EWeek Banquet which was held in February, 2013. The winners of the Engineering Excellence Award Competition was honored at ACEC/VT's Annual Meeting and Awards Banquet in June, 2013.
back to all resources