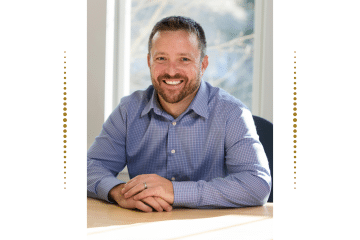 Nobis Group, a 100% employee-owned consulting firm providing engineering and environmental solutions to clients throughout the Northeast, is pleased to announce that Adam Roy, LSP, CHMM has been named an Associate of the firm.
Roy, a Senior Project Manager with Nobis Group, is a credentialed Licensed Site Professional and Certified Hazardous Materials Manager experience with more than 20 years of success leading the investigation, cleanup, and redevelopment of numerous contaminated industrial, institutional, military, municipal, and Superfund sites throughout the eastern United States.
"Adam has proven himself to be expert at guiding clients and their projects through complex environmental regulations and review processes with a focus on delivering solutions that have greatly protected public health and our communities. His leadership and success have played an important role in Nobis' growth over the years and it's now very rewarding to see Adam mentoring other Nobis professionals to provide this same high caliber level of service and expertise to our clients," stated Pete Delano, PE, Senior Vice President at Nobis Group.
back to all resources