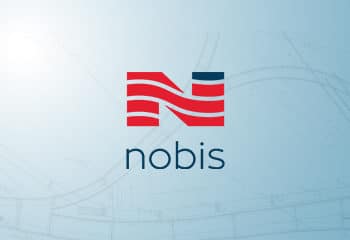 Name change reflects growth of services offered by New England-based company
The engineering consulting firm well known across New England as Nobis Engineering is changing its name to Nobis Group. While continuing to provide trusted solutions and outstanding service to each valued client, the name change better reflects Nobis' overall offered services and expertise, and continued growth.
"For many years, we've delivered expertise and solutions to our clients that extend far beyond the traditional engineering design services Nobis was founded upon. Today, Nobis' expertise includes site remediation, renewable energy, water supply, construction management, as well as the development of healthcare, education, housing, and transit project solutions", said Ken Koornneef, President and CEO.
"We exist to solve problems for our clients. Our name change and new website better reflects Nobis' brand, our culture, and the talent that our employee-owners provide our clients every day," says Ken Koornneef.
Founded in 1988, Nobis Group is a 90-person employee-owned engineering and science consulting firm serving public and private sector clients throughout New England with offices in New Hampshire, Massachusetts, and Connecticut.
back to all resources