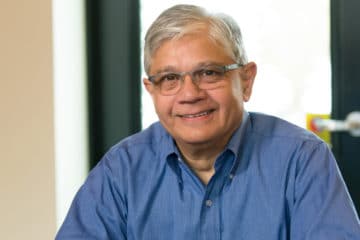 We are pleased to to announce Nannu Nobis has been selected by Granite United Way as its Board Chair. Nannu has been on the board since 2010 and has happily accepted the offer to chair.
"We are fortunate to have Nannu Nobis leading our Board of Directors," said Patrick Tufts, President and CEO of Granite United Way. "Nannu has been a Loyal Contributor and Leadership donor to Granite United Way. His entrepreneurial spirit and dedication to collaborating with community leaders across all sectors will undoubtedly result in positive change in our community. I am honored to work with Nannu on the goals our Board has set forth."
"I am humbled to have been elected to the position of Granite United Way Board Chair," said Nobis. "There is a tremendous amount of work that has been done by our Board of Directors, the staff and volunteers, but we know there is much more we are striving to accomplish. I look forward to working with the staff, our Board and our tireless volunteers and partners statewide to improve conditions in our local communities and across our entire state."
Congratulations, Nannu!
back to all resources