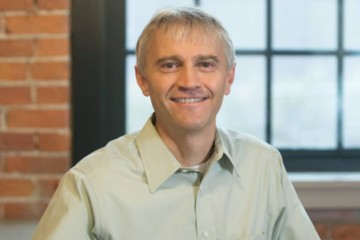 Kurt Jelinek, PE has been promoted to Associate in our Lowell, Massachusetts office.
"We're extremely pleased to announce Kurt Jelinek as Nobis' newest Associate. Kurt's outstanding dedication and leadership over many years has been a key ingredient towards the growth of our transportation practice and company," said Ken Koornneef, P.E., President of Nobis. "As Director of Transportation Services, Kurt has been extremely focused on delivering engineering solutions and building lasting client relationships."
With more than 25 years of geotechnical, civil, and environmental experience, Kurt is a registered Professional Engineer involved in a variety of complex design, design-build, and construction projects involving bridge, rail, and highway infrastructure, as well as projects in the commercial development, education, housing, and energy markets. He is active in the American Society of Civil Engineers, having served as the Boston Chapter Transportation Group Chair, and the American Council of Engineering Companies where he has served as a Member of the Massachusetts Transportation Agency Liaison Committee. Kurt completed a Post-Graduate Fellowship in Civil/Environmental Engineering at MIT and holds an M.S. in Civil/Geotechnical Engineering at Utah State University and a B.S. in Geography at Utah State University.
Visit Kurt's bio here.
back to all resources