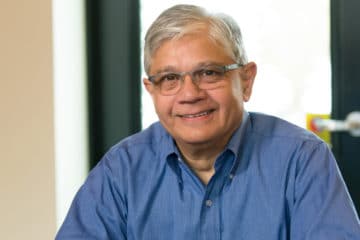 Nobis is pleased to announce the addition of two new members to the firm's Board of Directors: Kirk Leoni, CPA, a Principal with Nathan Wechsler & Company of Concord, NH; and Roseline Marston, President of A.D. Marble & Company of Conshohocken, PA.
"We are all very pleased to announce the election of Kirk and Rose as our newest board members. Their joining the board marks a key milestone for Nobis. Their commitment, talent, and experience will play a critical role towards the continued growth of our business, our leadership, and each of our employee owners" said Nannu Nobis, CEO of Nobis Engineering.
Kirk B. Leoni, CPA, Principal, Nathan Wechsler & Company
Kirk Leoni, CPA, joined Nathan Wechsler in 1985 and served as the firm's managing director from 2004 to 2014. He specializes in manufacturing, construction, and non-profits and provides consulting on succession planning to business owners and managers. Mr. Leoni earned a Bachelor of Science in Business Administration from the University of Massachusetts, Isenberg School of Business. He is a member of the American Institute of Certified Public Accountants and the New Hampshire Society of Certified Public Accountants and is a 2009 graduate of Leadership New Hampshire. In 2012, Mr. Leoni was honored by the governor of New Hampshire earning the Volunteer Service Award, and in 2014 he received the New Hampshire Board Impact Award from the NH Center for Non-Profits.
Roseline H. Marston, President, A.D. Marble & Company
Roseline Marston is the president of A.D. Marble & Company, an environmental, cultural, and engineering employee-owned company near Philadelphia. As the leader of an ESOP company, Ms. Marston knows that it takes a different kind of leader to guide the company. She understands how important it is to be as transparent as possible and communicate effectively to earn the trust of her co-owners. Ms. Marston graduated from Cornell University in May 1991 with a Bachelor of Science and went on to pursue a Master's degree in Coastal Zone Management at the Oceanography Laboratory at Nova Southeastern University in June 1995. She has been with A.D. Marble since 1997 and has been the firm's president since 2005.
Ms. Marston is a board member for The Philadelphia Foundation, an organization dedicated to maximizing the strategic impact that charitable contributions have on the community in the Philadelphia region. She was elected to the Board of Advisors for the ESOP Association in 2015. She is also an active member of the American Council of Engineering Companies' board in Pennsylvania and the March of Dimes Transportation luncheon board.
back to all resources