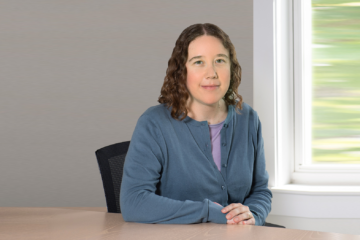 Nobis Group is pleased to announce the promotion of Jennifer Lambert, PG to Director of Environmental Services of the firm's New Hampshire environmental group. Lambert, a Senior Hydrogeologist and Associate of the firm, offers over 17 years of experience completing complex environmental investigation and remediation projects throughout the Northeast.
In the role of Director, Lambert will ensure that her environmental team is supported with the resources they need to continue delivering valued and exceptional technical solutions to Nobis Group's diverse and growing set of clients.
"We have a fantastic group of scientists, geologists, and engineers here at Nobis, and I'm looking forward to leading my team and making sure they have the support they need to continue their professional growth," stated Lambert.
back to all resources